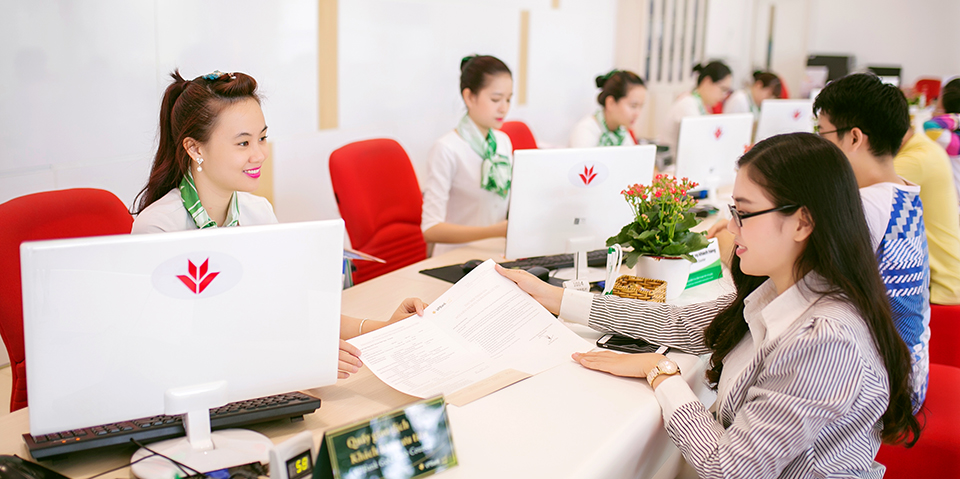 Development History
Vietnam Prosperity Joint-Stock Commercial Bank (formerly known as Vietnam Joint-Stock Commercial Bank for Private Enterprises) was established on 12 August 1993. After 22 years of operation, VPBank has increased its charter capital to VND8,056 billion, raised the number of transaction points to over 208, and had a workforce of more than 12,400 employees.
As a member of the group of 12 leading banks in Vietnam (G12), VPBank is taking steps to reaffirm its reputation as a dynamic bank with stable financial capacity and responsibility to the community. To achieve this ambitious vision, VPBank has implemented an aggressive growth strategy for the period 2012 - 2017 with the support of McKinsey, one of the world's leading consulting companies. Accordingly, VPBank will focus on organic growth in targeted customer segments, build up foundation systems expeditiously to serve its growth needs, and monitor opportunities in the market actively.
The remarkable growth of VPBank is vividly illustrated by the expansion of its branch and transaction office network and the diversity of sales and distribution channels. With the motto of "all for customers", the layout, service model and amenities of transaction points have been completely changed. The products and services of VPBank have always been improved and combined with many utilities to increase customers' benefits, etc. These factors have contributed to satisfying existing customers, attracting new customers, thus expanding VPBank's customer base at a fast pace.
To prepare for a stable and sustainable growth, VPBank has conducted comprehensive measures to build foundation systems. The Bank has always been the market leader in applying advanced information technology to its products, services and operation system. Along with building a strong and effective corporate culture, core human resources management systems have been developed and successfully implemented at VPBank. In addition, the Bank has taken steps to develop an independent, centralized, and specialized risk management system which meets international standards and aligns with the Bank's business strategy. While complying with international best practices in corporate governance, VPBank also refines its organizational structure according to a clear and transparent corporate governance policy.
With constant efforts, VPBank's brand has become increasingly stronger and reaffirmed by many prestigious awards such as: The Best Payment Bank awarded by Citibank and Bank of New York, Bank with the most satisfactory service quality for customers, National Brand in 2012, Top 500 biggest enterprises in Vietnam and many other awards.